E-SAFETY SUPPORT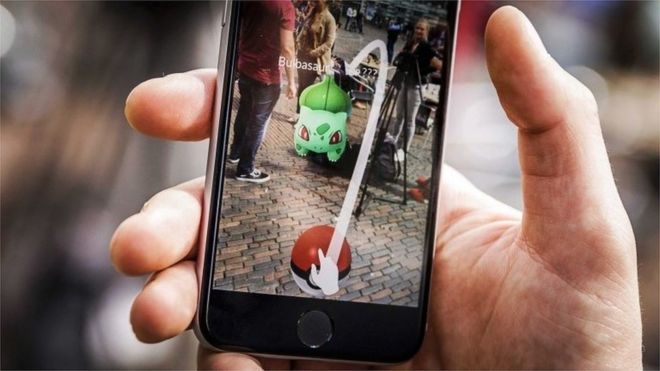 Pokemon Go players have been involved in hundreds of police incidents since the gaming app phenomenon launched, the BBC has learned.
Robberies, thefts, assaults and driving offences were among 290 incidents recorded across England and Wales throughout July.
Lancashire Constabulary logged 39 incidents – the highest figure from 29 forces that provided data.
The force has reiterated safety advice for fans of the monster-hunting game.
A spokesman for Pokemon Go developers Niantic also urged people playing the game to "abide by local laws".
---
New research by the Department of Education has found that the mental well-being of teenage girls in the UK is worsening. The survey, which took the views of 30,000 14-year-old pupils in 2005 and 2014, found that 37% of girls suffer from psychological distress, up from 34% in 2005. (This compares with 15% for boys in 2014, down from 17% a decade earlier.) The report's authors noted that one of the things that has changed between 2005 and 2014 is the "advent of the social media age".
---
The Duke of Cambridge has urged everyone to be ready to challenge bullying behaviour in a video message to support the first ever National Stand Up To Bullying Day.
---
E-safety Factsheet for Parents
Read More….ESS_Esafety_Factsheet (pdf)
---
Students at UK universities have been warned of a new scam which aims to gain access to their bank accounts.
The phishing campaign sends an email claiming the student has been awarded an educational grant by the Department for Education.
---
A 13-year-old student from the Central Coast was met with a slew of online abuse from people she considered friends after breaking up with her boyfriend, highlighting a worrying trend in cyberbullying.
---
Social networks like Facebook, Instagram and Snapchat are part of everyday life for most young people. They use them to stay in touch and share their lives and opinions with family and friends all over the world.
---
When you add a smiley face to the end of a message, you may be saying more than you realise. Emoticons, faces formed from punctuation symbols such as :-), and emojis, picture symbols such as , are now common features of the way we communicate using phone and internet messaging services and social media. They can help your recipient understand a potentially ambiguous message, reinforce the emotion in what you're saying, or communicate your feelings rapidly with a single character. But not everyone uses them – or interprets them – in the same way.
---
Police investigate complaint and Inverclyde Council urges parents to be vigilant.
Schoolgirls have been targeted online by a fake model agent who tried to convince them to send pictures of themselves.
---
Childnet launch the 7th Childnet Film Competition
E-safety charity, Childnet, have launched the 7th Childnet Film Competition to encourage young people aged 7-18 to create a short film to educate their peers about staying safe online.
With the aim of celebrating the positive things that young people are doing online, the competition showcases young people's creativity and their understanding of online safety issues.
---
Read more….One in seven children admit to bullying online
Disclaimer
On this page you will find links to external websites. Although we make every effort to ensure these links are accurate, up to date and relevant, Trinity School cannot take responsibility for pages maintained by external providers.
---
Child Online Safety:
A practical guide for parents and carers whose children are using social media
View the Guide: Social Media Guidance for parents UKCCIS – Dec 2015 (pdf)
---
O2 and the NSPCC have joined forces to help parents and families in the UK learn how to keep kids safe online.

They have launched a free helpline where you can get advice from experts on the following topics:
Setting up parental controls on your computer or other devices
Help adjusting privacy settings
Understanding social networks
Concerns about online gaming
App advice
Online bullying
Downloading
Strangers online
Online addiction
Paying for extras
And much more…………..
Helpline opening times:
Monday – Friday: 9am to 7pm
Saturday & Sunday: 10am to 6pm
Bank Holidays: 10am to 4pm

The number for the helpline is 0800 800 5002. For further information see www.o2.co.uk/nspcc